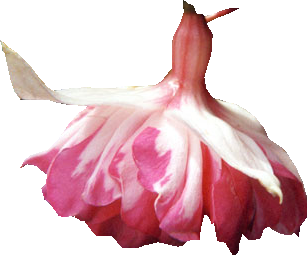 The following British Fuchsia Society Judges have indicated they are willing to judge the fuchsia classes at Affiliated Society Shows. It is recommended that their services are obtained for the benefit of exhibitors, who expect their plants to be judged to a recognised uniform standard.
All National Judges have passed both the written and practical examinations which are set by the BFS.
Accredited Judges have passed the written examination and are currently undergoing the practical examination by judging at Affiliated Society Shows and at National Shows.
Accredited judges are competent to judge at local shows.
Travel: 200 miles round trip, but can be subject to negotiation
Travel: Judge - travel no limit Speaker - 500 mile round trip max.
3 Wadman Road
Scholes
Holmfirth
HD9 1SZ
01484 683066
lhkr@sky.com
Travel: 120 miles round trip
26, Parkview
Princes Park,
Falkirk,
Stirlingshire.
FK1 5JX
07941 298 688

Travel:
Travel: Evenings. Winter 20 miles, Summer 90 miles, Weekends 150 miles. Further if accessible by train.
22 Hall Lane
Leyland
Lancs
PR25 3ZD
01772 453450

Travel: 140 miles round trip. Longer distances by negotiation
Travel: I cannot take on any commitments for 2024
Travel: Unlimited by arrangement
Travel: 200 miles round trip. Longer distances by negotiation