THE BRITISH FUCHSIA SOCIETY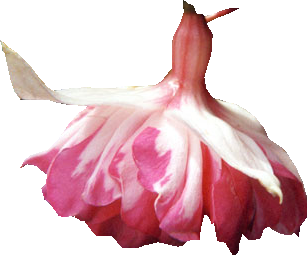 MEMBERSIP RENEWALS FOR THE 2020/2021 YEAR ARE DUE FROM 1ST NOVEMBER 2020. PLEASE REMEMBER TO RENEW BY THE 31ST JANUARY

The challenging times for the Society look as if they will continue for next year. It looks uncertain that we will be able to hold the physical AGM at Monkton Heathfield next March. We can but hope that we can get together again. If we are unable to hold the physical meeting the committee will look at alternatives to hold the AGM virtually.

The Annual is on its way to you with the two newest trifold cultural leaflets om Growing Standards and the Basic Guide. It also contains the plant distribution form for UK members and renewal forms for those that need to renew.

Membership Cards will be posted out with the spring bulletin in February. The committee has decided to give everyone and extra set of plants in next years plant distribution as some compensation for the lack of activities this year.

We will still plan for next years shows and events to go ahead, but will try and use more virtual meetings where this is suitable.

Please have a look through the nursery catalogues and websites and think about new varieties you would like to try.

In the meantime please keep yourselves safe and lets hope for a better 2021



TOP TEN SHOW VARIETIES (2019)
Greenhouse
The greenhouse needs to have clean glass to maximise light.
Keep plants as far apart as possible and avoid leaves touching. Ventilate the greenhouse as much as possible, espeacially if using gas or paraffin heaters.
Turn plants through 90° every few days.
Keep an eye out for any pests and treat as soon as seen. Remove any yellowing or fallen leaves promptly.
A regular spray of the plants with SB Plant Invigorator will also help to discourage Whitefly, Red Spider Mite and Aphids.
Take cuttings from suitable growth as the opportunity arises.
Ensure you have sufficient fuel/spare gas cylinders. Greenhouses with overwintering plants in green leaf shoud be kept at a minimmum of 4°C.
Outside
Ensure any pot plants you wishe to keep are cut back and protected
Your hardy fuchsia planted in the garden should should be cult back by a third.
If you hardy plants have had a serious Fuchsia Gall Mite infestation cut them back hard to the ground and burn all the removed wood.
Most Important! Continue to enjoy your fuchsias